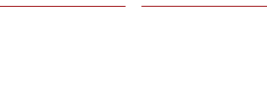 christopher baity
USMC VETERAN U.S. MARINE CORPS
From Semper Fi to Semper K9, American-Made Hero Chris Baity has never stopped serving.
Tyler Crane
SERGEANT 1ST CLASS U.S. ARMY
From Army Ranger to fishing captain, American-Made Hero Tyler Crane is committed to serving.
archie cook jr.
MAJOR U.S. AIR FORCE
After serving as a Major in the Air Force, Dr. Archie Cook Jr. continues to give back to his community.
Nominate your Hero
We've found our American-Made Heroes, but now we want you to tell us about the heroes in your life. Nominate your military hero and he or she could receive a gift of thanks from Evan Williams as well as have a chance to become an official Evan Williams American-Made Hero.
Tell Your Hero's Story