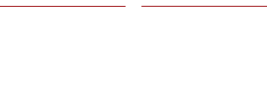 "The service doesn't stop just because I got out of the military." This belief is one of the reasons why Dan Emel, US Air Force, Retired, is one of our American-Made Heroes. Dan has spent his civilian life working with his fellow vets to help them transition back into civilian life. Watch now as we use hidden cameras to surprise Dan with his limited edition American Hero Bottle and hear his inspiring story.
Brent Williams, an 8-year Navy submariner, approaches both his family and fellow vets with one thought: "Give without question". His humility and post military service, working to form a business that will allow vets to better transition into civilian life, are just part of why he's one of our American-Made Heroes. Watch now to hear his inspiring story and to see how we surprised Brent with his American Hero Edition Bottle.
Adam Popp believes in service to your fellow man above all else. After being severely injured as a USAF Explosive Ordnance Disposal team leader, Adam also found that a huge part of why people succeed is through their support network. So Adam supports his fellow vets in turn. This is why Adam Popp is one of our American-Made Heroes. Watch now to see how we surprised him and to hear more of his inspirational story.
the 2017 American-Made HEROES
Read about our 2017 Heroes, and what they've accomplished in the service of others during and after their military service. Learn what inspires them to go above and beyond.
View this year's heroes