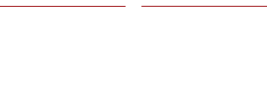 Adam served in Iraq & Afghanistan, disarming enemy explosives. In '07, he was wounded while disabling an IED. During his 18-month recovery, Adam pledged to help other wounded veterans. Today, he's earning a master's in Rehab Counseling.

Brent served multiple deployments on the USS San Juan. During his tenure, he was a culinary specialist, an Emergency Medical Team member and achieved the elite status of Submarine Specialist. Today, Brent continues his service by providing jobs assistance for his fellow veterans.
During four tours as a Marine, Patrick risked his life for his fellow soldiers. He was awarded two Purple Hearts and a Bronze Star for his bravery and sacrifice. Today, Patrick upholds his commitment by providing support to the families of soldiers lost, wounded or currently deployed.

As a Telecommunications Specialist in the Air Force, Dan had a knack for bringing teams together to solve problems. Upon his return home, he channeled his people skills into a degree in Social Work. Today, Dan's commitment to others continues as a Group Counselor for veterans.
During his deployments in Iraq & Afghanistan, David served as an Army Combat Medic treating wounded soldiers on the frontlines of the battlefield. Today, he continues to uphold his mission of "leaving no one behind" as a firefighter, paramedic and Patriot Guard Rider.

Triana enlisted to serve her country and become a beacon of hope. Along with the remarkable accomplishment of raising 12 children, she has continued to serve her community through Toys For Tots, local elementary schools and food drives.
American-Made HEROES ARCHIVE
Get to know our last year's American-Made Heroes, and read their stories of courage and kindness.
View Our Archive of Heroes