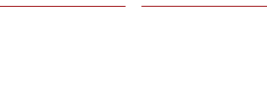 OUR HEROES
We are proud to name our 2019 American-Made Heroes: six inspiring veterans who continue to answer the call to serve. In recognition of their work, we're making donations to the charities they support, and featuring each of them, this summer, on our Evan Williams American Hero Edition bottles.
There are lots of ways to describe Terri Jordan: Army veteran, mother, wife, healthcare provider. Raised in Dundalk, Maryland, with her three brothers, Terri always wanted to work in medicine, but discovered that nursing school

Growing up in southern Mississippi, Chris Cruise always had an entrepreneurial spirit. After high school, he followed in the footsteps of his father, a Vietnam veteran, and enlisted in the military.
Growing up in Napa, California, Tracey DiVita always knew military service was in his future. After marrying his high school sweetheart and starting a family, he made good on his promise and enlisted in

It was 1968. Terry Sharpe of Reidsville, North Carolina was just 17 years old when car trouble and a chance encounter found him riding alongside a Marine who had just returned from Vietnam. By the time he
Colonel (retired) Michael Waggett was raised in Rochester, NY, where his parents instilled in him a strong desire to always give back and help the less fortunate. He attended Syracuse University on a full

To Dionne Archibald, travel is a way of life. Born in London, UK and raised in Queens, NY, she decided to get a head start on seeing the world with the U.S. Navy at age 18. What followed was a decorated
American-Made HEROES ARCHIVE
Every American-Made Hero has a courageous story to tell. Meet our past heroes.
VIEW OUR ARCHIVE OF HEROES