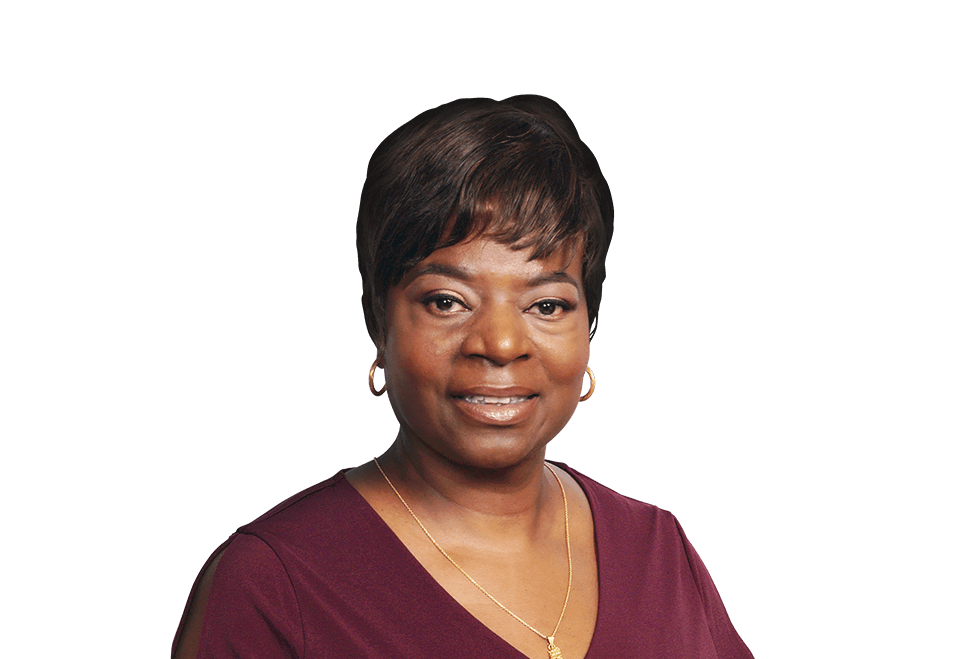 To Dionne Archibald, travel is a way of life. Born in London, UK and raised in Queens, NY, she decided to get a head start on seeing the world with the U.S. Navy at age 18. What followed was a decorated 30-year career that took her as far away as Japan, Kuwait, and back home to New York City. Before retiring in 2013, and after ten tours and five deployments over the course of five military campaigns, she became one of just a few women of color to achieve the rank of Master Chief.

When asked about the highlight of her career, Dionne is quick with an answer. "Recruiting was my best tour of duty," she says. "There's no better assignment than recruiting, because that's where you actually get to help somebody, and I helped people: changed their lives, changed their careers...or gave them a career." She was also fortunate to have mentors who helped her chart her own course, and whose guidance was especially valuable when she transitioned from military to civilian life.

"When you're transitioning, you're on that island by yourself," Dionne explains. That's why she co-founded Active Veterans With Answers (AVWA): an educational non-profit whose mission is to help veterans understand and navigate the Department of Veterans Affairs system as they reacclimate to civilian life. Other initiatives include fundraising for Dimes For Homeless Vets and Vet Girls Rock, an organization dedicated to elevating the status of women veterans through speaking engagements and networking opportunities.

From her first assignment as Radioman, to her last as an Equal Opportunity Advisor to the Navy Inspector General, Dionne credits the Navy with teaching her about honesty, integrity, and leadership. "A lot of things I've been able to transfer over into the civilian world, and use them to help people," she says. Today, she runs AVWA from her home in Newport News, Virginia.

Visit https://activeveteranswithanswers.org to learn more about Active Veterans With Answers.
dionne'S PHOTO GALLERY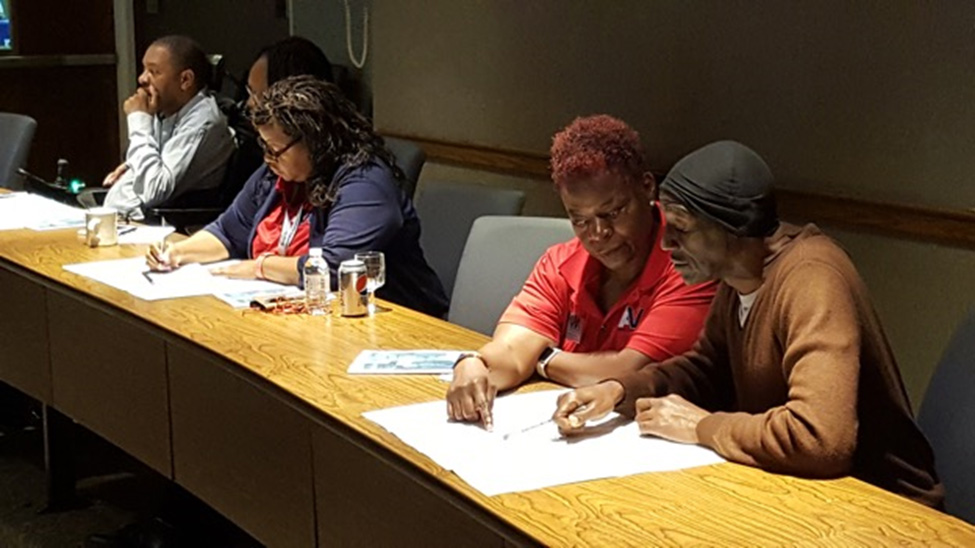 Co-Founder of Active Veterans With Answers, Dionne Archibald assists Veterans by helping them understand VA benefits and entitlements.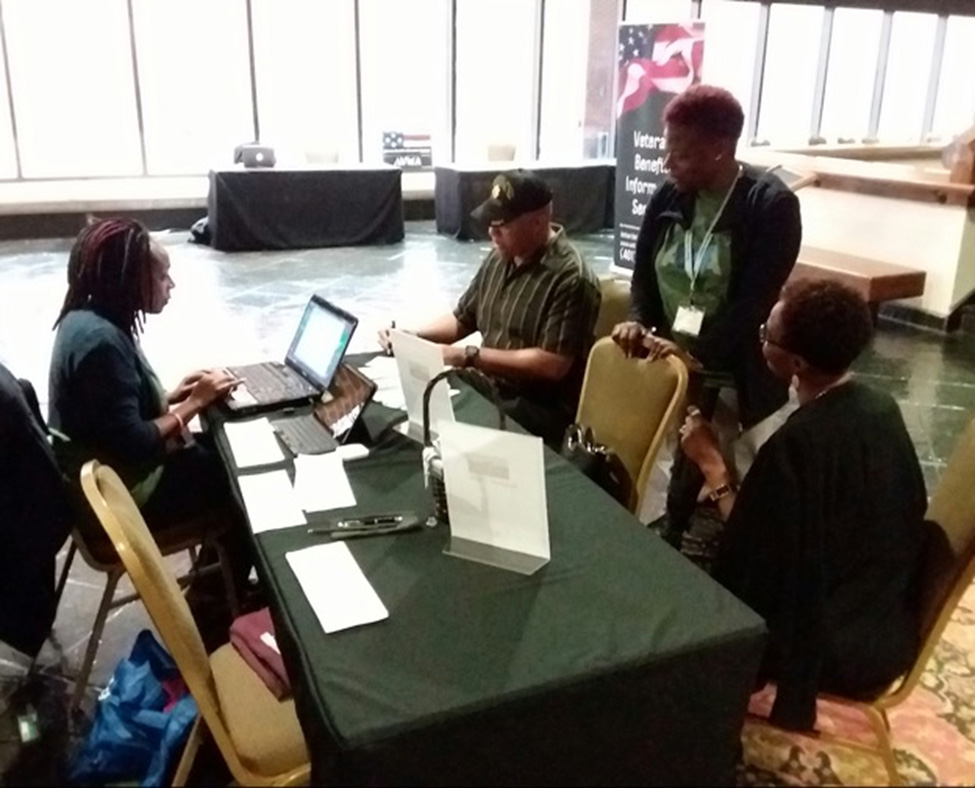 Co-Founder Dionne Archibald overseeing registration processes during a Veteran Benefits Information Seminar.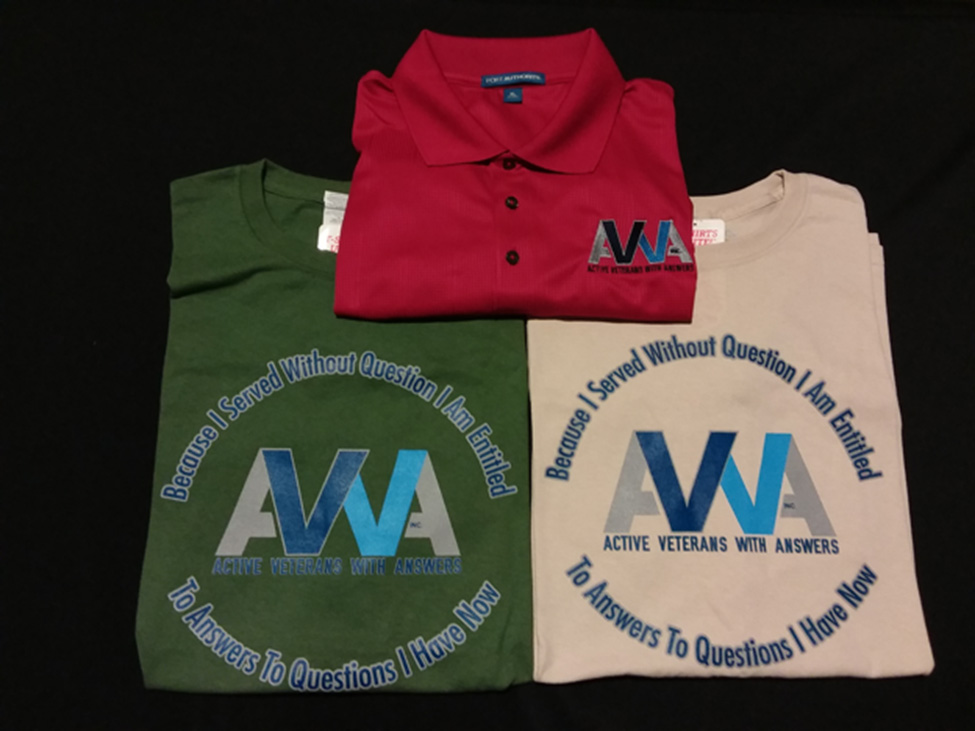 "Because I served without question, I am entitled to answers to questions I have now"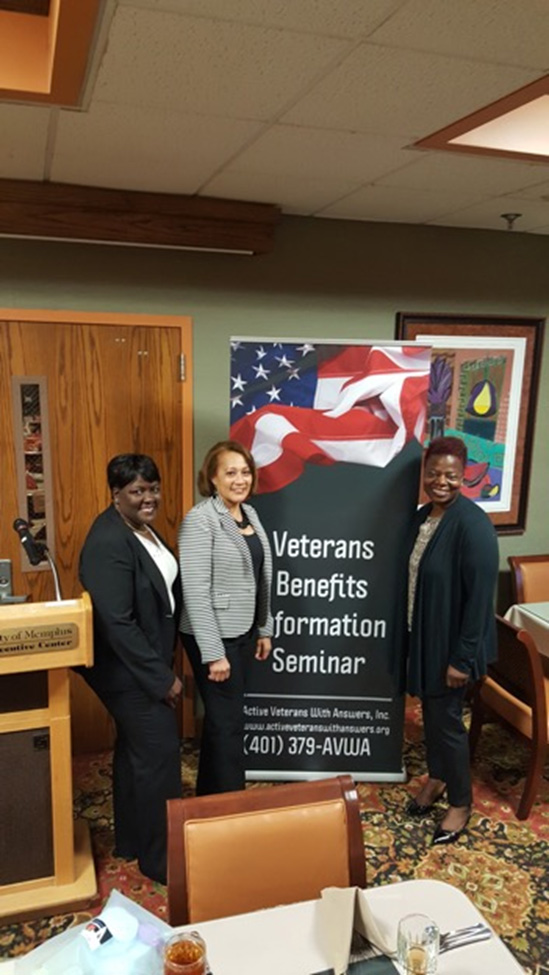 AVWA Co-Founders Dionne Archibald and Pollyanna Neely thank the community for their support.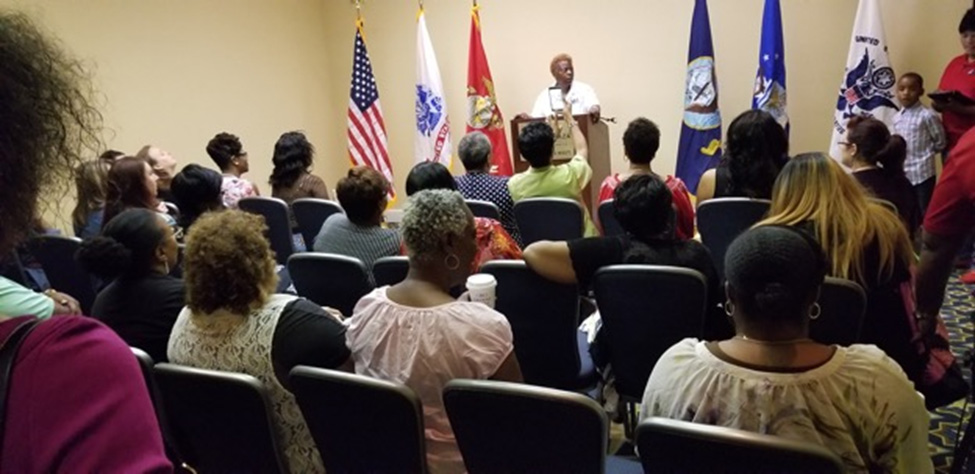 AVWA Co-founder Dionne Archibald speaking to local leaders about VA benefits and entitlements.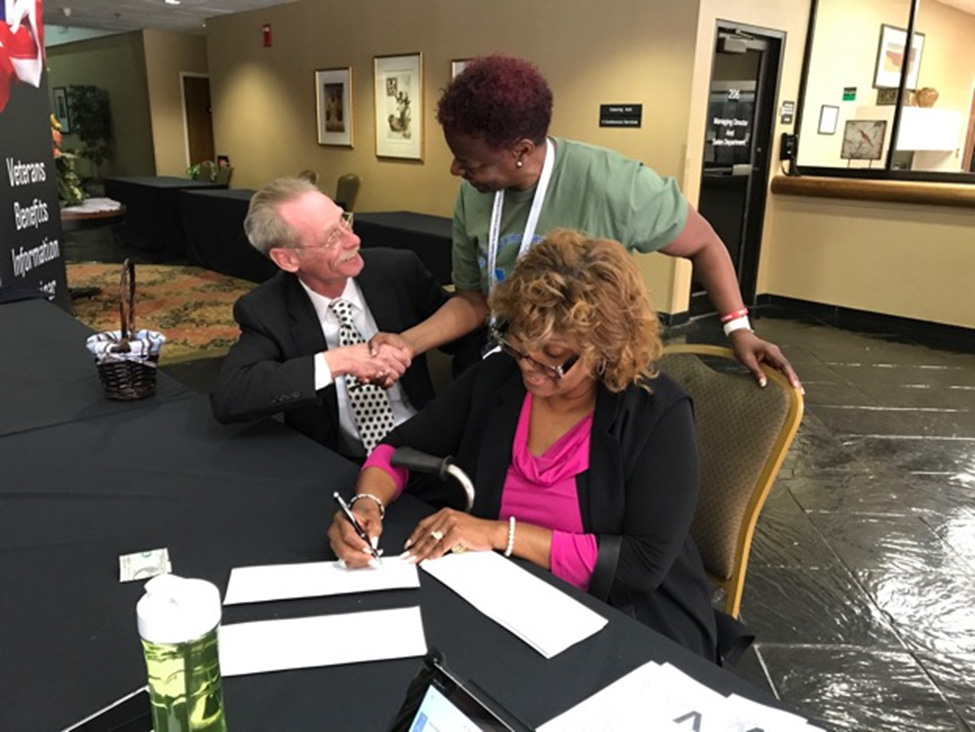 AVWA co-founder Dionne Archibald welcomes military veteran couple seeking information about their VA benefits and entitlements.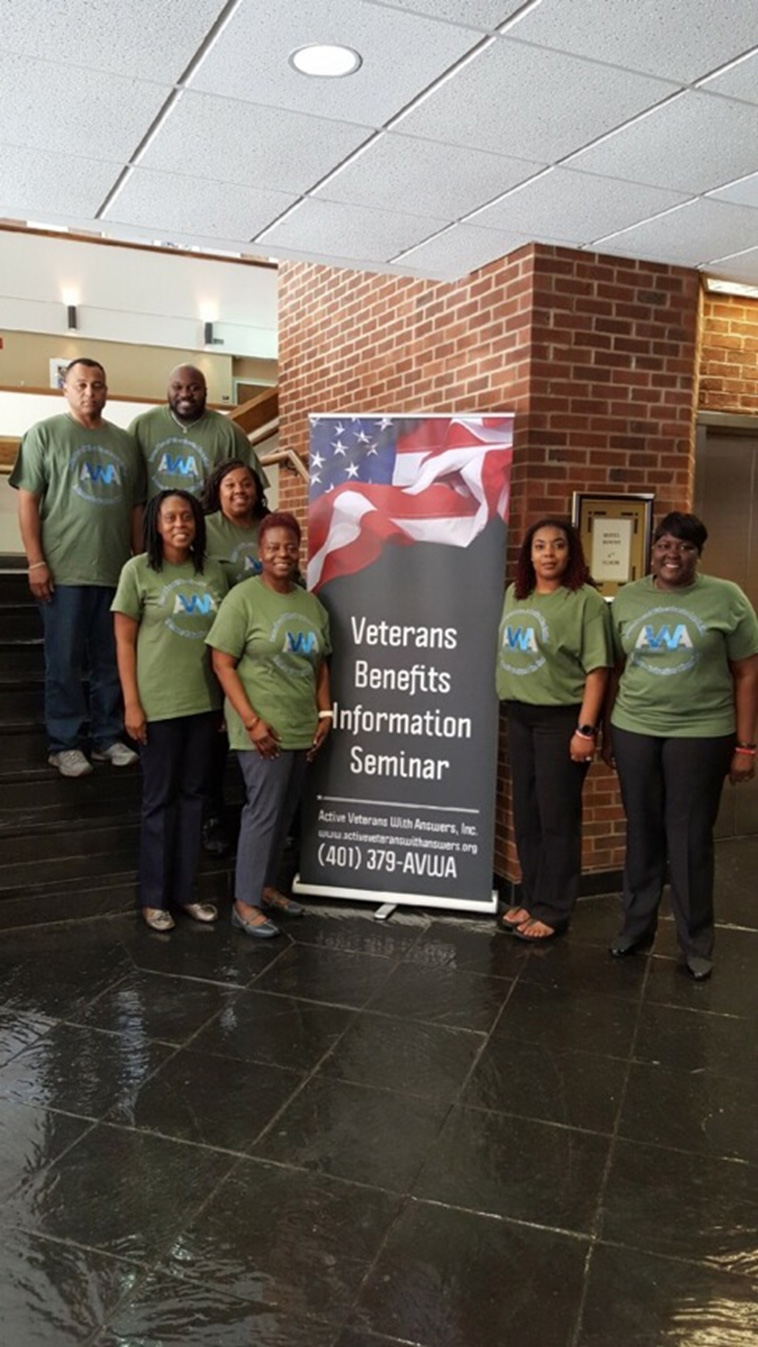 AVWA Board Members and Volunteers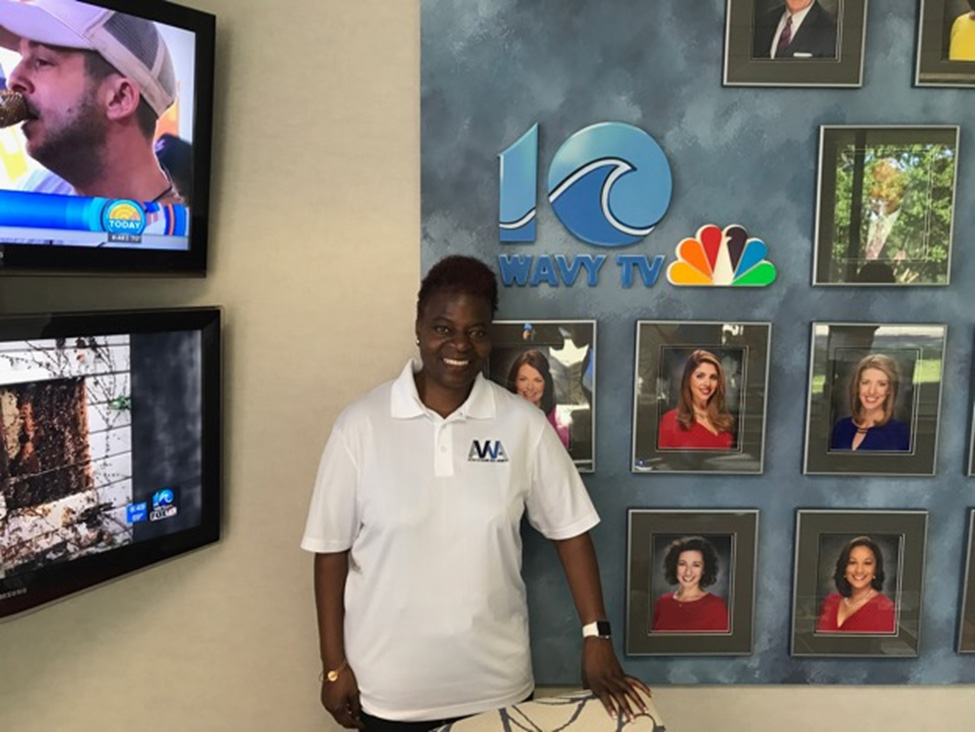 AVWA Co-Founder, getting ready for interview with local TV News station.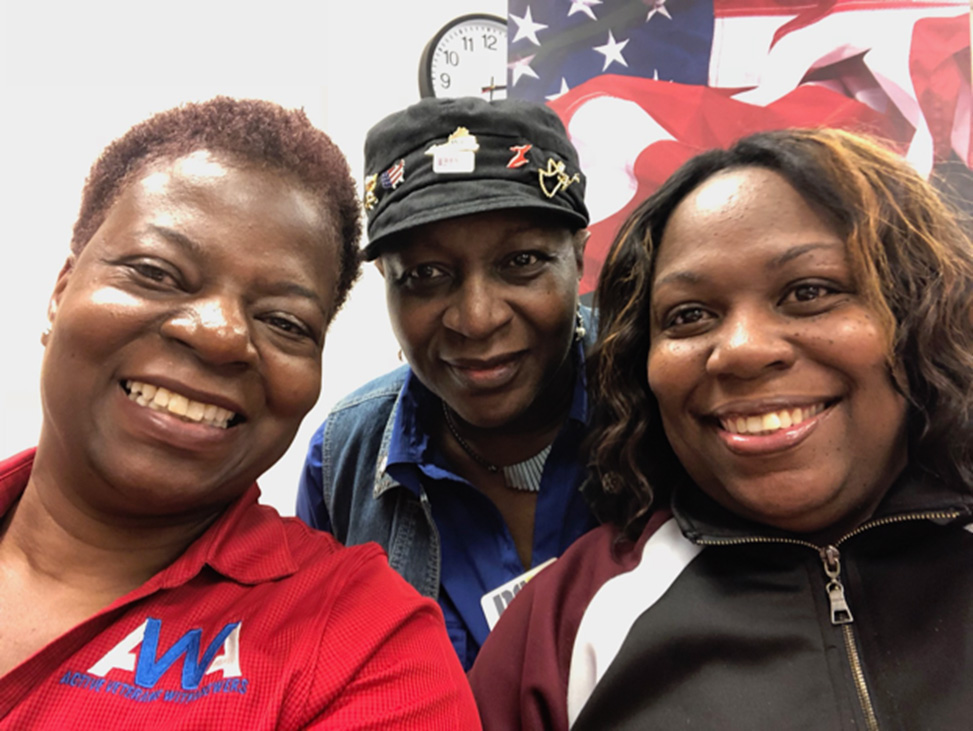 AVWA, Co-Founder wrapping up another exciting event with local supporters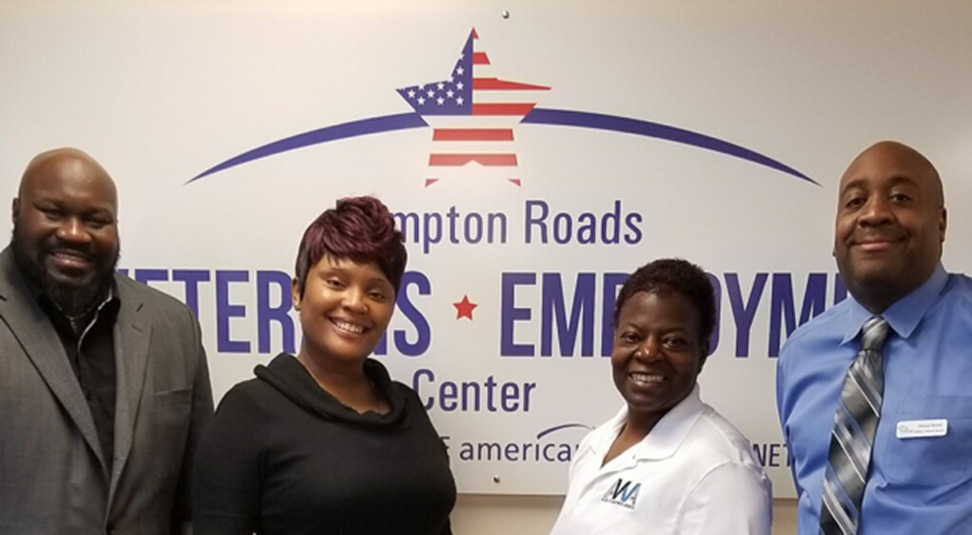 AVWA co-founders and board members supporting local Veteran employment center.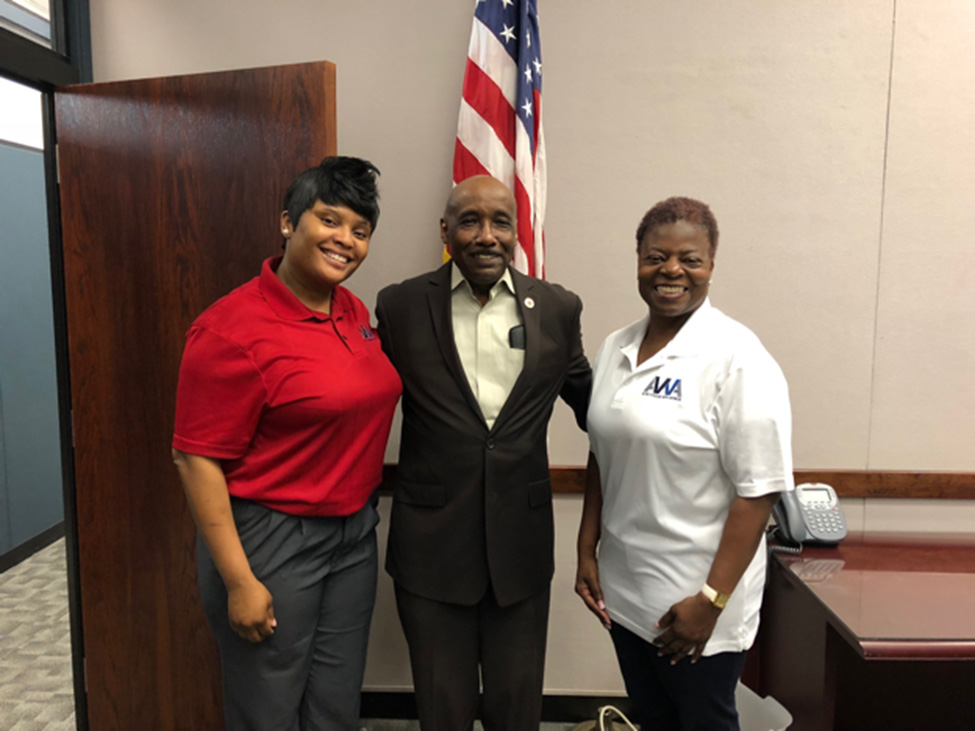 Co-Founder Dionne Archibald and fellow board member meet local officials to discuss Veteran Benefits and entitlements.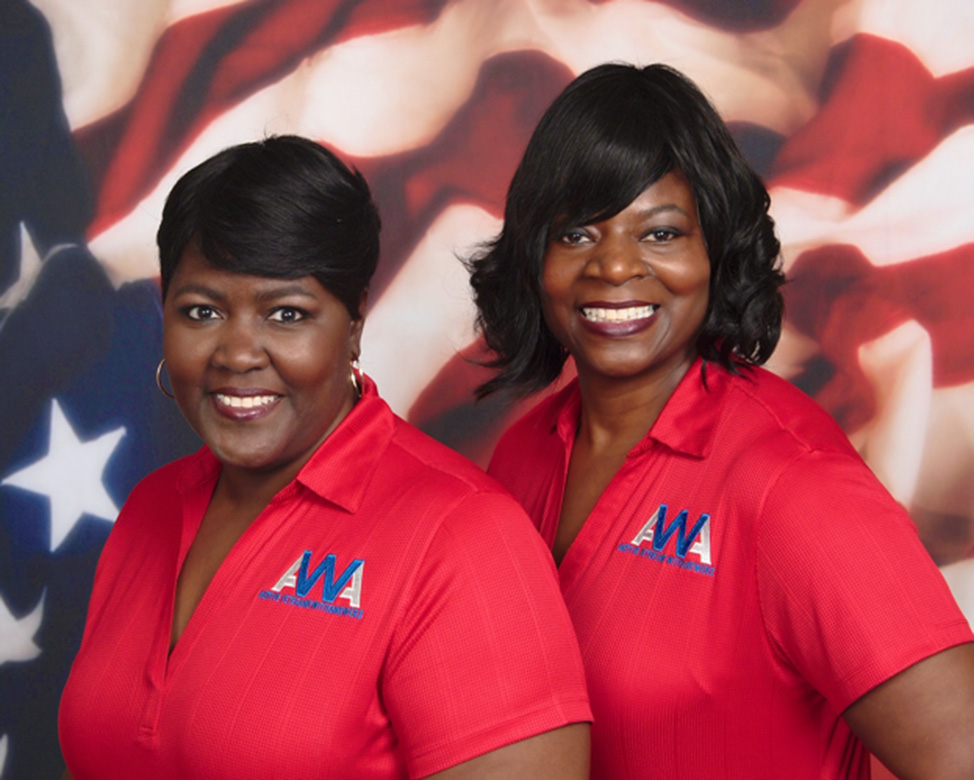 Active Veterans With Answers co-founders Pollyanna Neely and Dionne Archibald