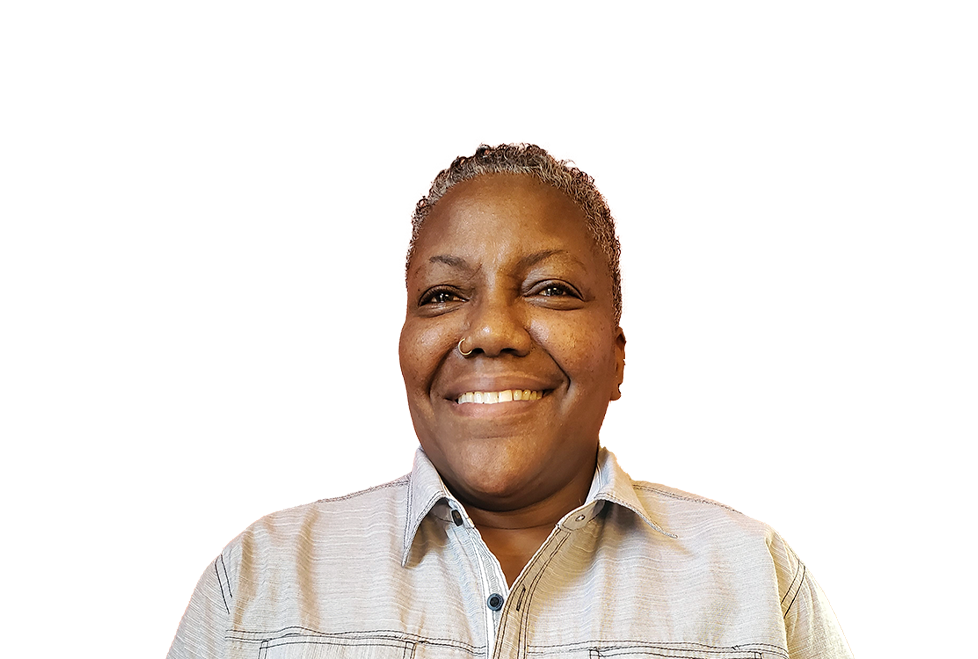 monique brown
STAFF SERGEANT U.S. Army, Army Reserves and National Guard (RET)
FOB Hope
Prev Hero
Next Hero
The year was 1987, and Monique Brown sat on her bed mulling over her junior college registration-for the fourth year in a row. Moments later, her phone rang. It was the local U.S. Army recruiter. She realized the Army could help pay for tuition to a university, so she decided to enlist and reported for basic training.

After three years in the Army and five in the Reserves, Monique joined the U.S. National Guard for the next decade. At the end of her tenth year, she was in Guantanamo Bay, Cuba, when she decided to re-enlist. Instead of waiting the usual one year between deployments, four months later she was on a plane to Iraq. She would ultimately put in two full tours of duty in the Middle East before medical retirement in 2013.

Monique settled into civilian life in Seattle, Washington, where she began working with organizations that served homeless veterans. She was shocked to see these men and women, who had raised their right hand to protect and defend the Constitution of the United States, end up on the street. So she decided to do something about it, and FOB Hope was born.

"FOB stands for Forward Operating Base," Monique explains. "It's where troops go to fill up on supplies before heading back out into the field." FOB Hope collects sleeping bags, tents, toiletries and clothing to distribute to veterans in need, developing a relationship and building up trust to ultimately get them into emergency shelter, transitional housing or a permanent place to live.

"It might sound selfish, but helping people makes me feel better," Monique says about her work. "My ultimate goal is to build a tiny home village-with a park, garden, resource center and food bank-where veterans can live in community and support each other."

You can learn more about Monique's vision to help homeless veterans at www.fobhope.org.