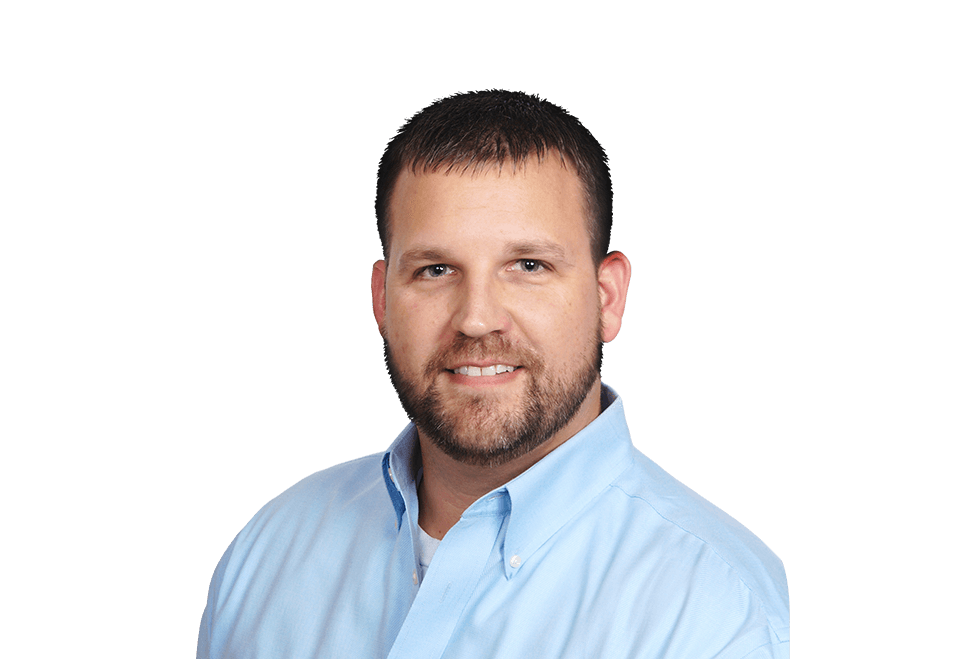 Growing up in southern Mississippi, Chris Cruise always had an entrepreneurial spirit. After high school, he followed in the footsteps of his father, a Vietnam veteran, and enlisted in the military. Chris served as a paratrooper with the 82nd Airborne Division: an Air Defense Unit providing security detail for operations bases in Iraq. After four years of active duty, he left the Army and moved with his wife, Amber, to Kentucky.

Like many veterans, Chris found the transition from military service to civilian life difficult—both personally and professionally. "I was always missing a way to give back like I did in the military—to be part of something bigger than myself," he says. But that all changed when he picked up woodworking. One of his first projects was a large American flag display made of Bourbon barrel staves: an homage to his military service and his wife's Kentucky roots.

"It was therapeutic to get out in the garage with my son and build something from start to finish," Chris explains, "Something that will be passed down from generation to generation." After making several more for family and friends, his business instincts kicked in. He founded Cruise Customs in 2017, building flag displays alongside his fellow veterans. "Not only does it help us as veterans to make them," he says, "but they also mean something to the people we give them to."

With funds raised through sales and donations of their artwork, Chris supports several organizations, including USA Cares, Dogs Helping Heroes, and the Norton Children's Cancer Institute. "The goal of Cruise Customs is to help veterans transition to the workforce and to give back to the community," Chris says. "Bourbon barrels once had a great purpose. Veterans once had a great purpose. We're helping them find a new one."

To learn more about Chris and Cruise Customs, visit https://cruisecustomsflags.com.
chris'S PHOTO GALLERY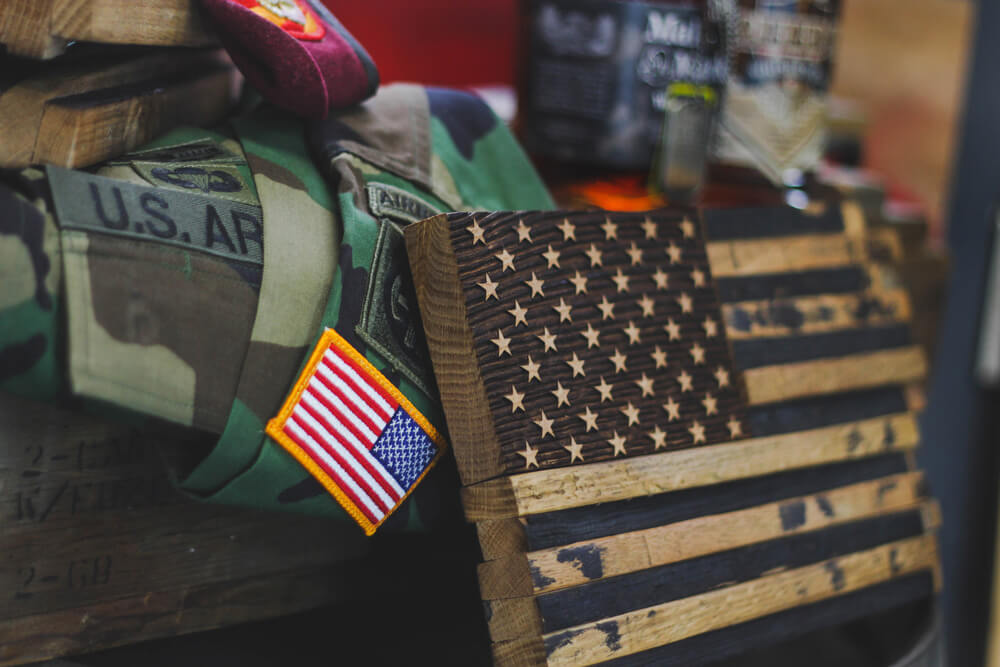 Cruise Customs Flags "Lieutenant" Flag with Chris' uniform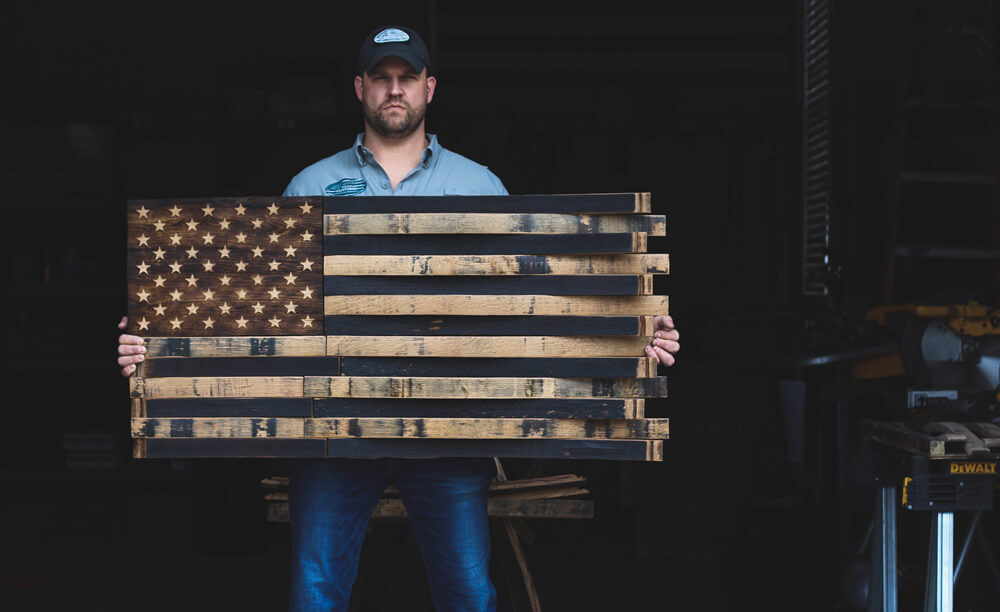 Chris holding the Cruise Customs Flags "Colonel" Flag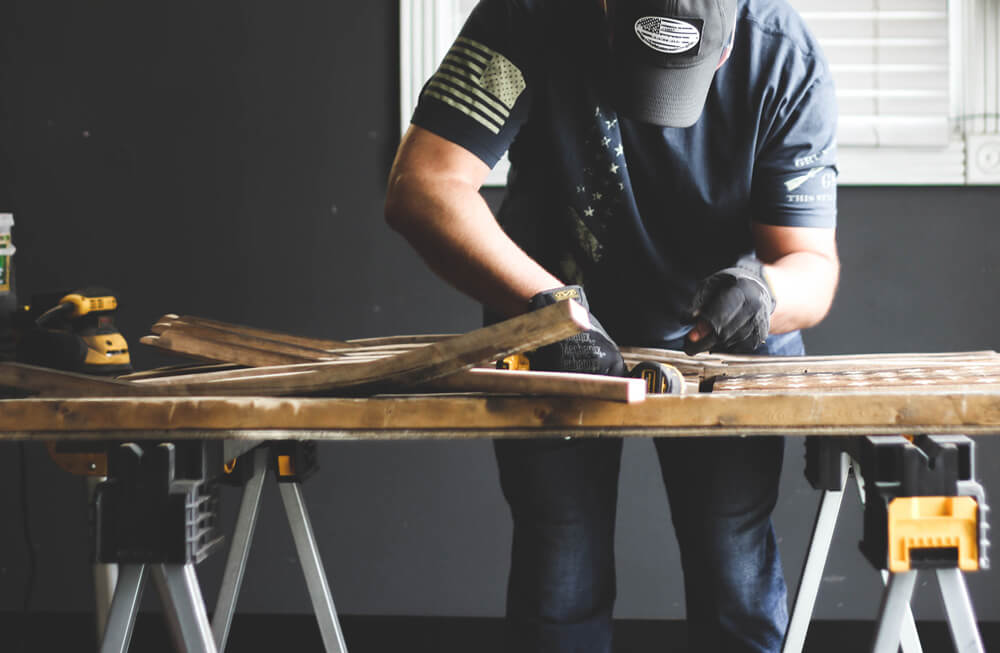 Chris working on one of his custom flags in his home woodshop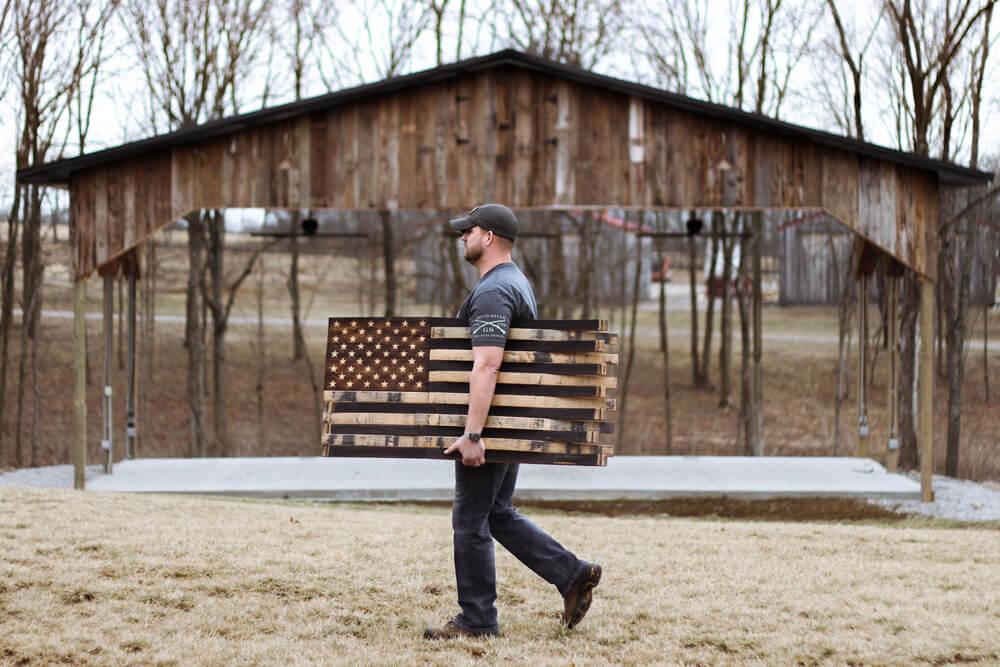 Chris carrying the Cruise Customs Flags "Colonel" Flag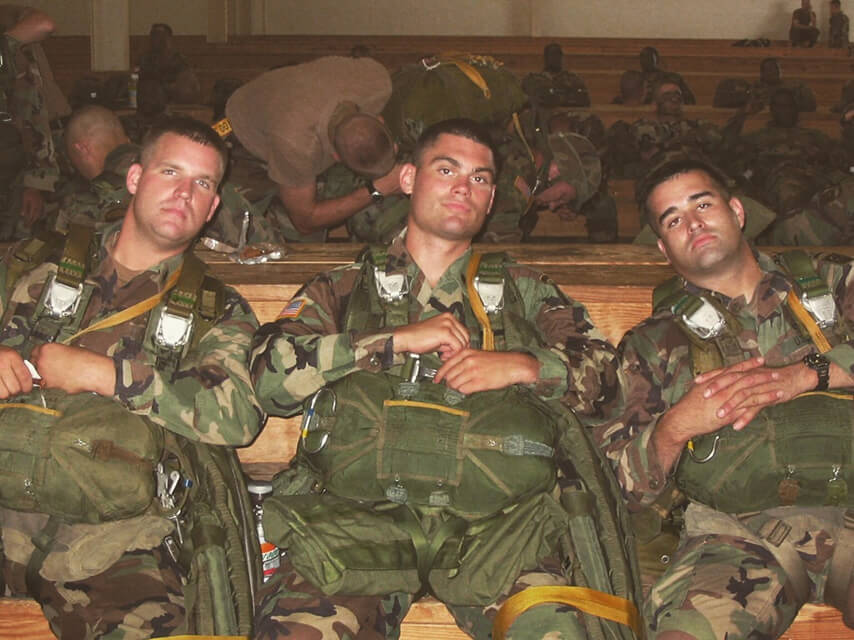 Chris at Green Ramp preparing for an Airborne Operation.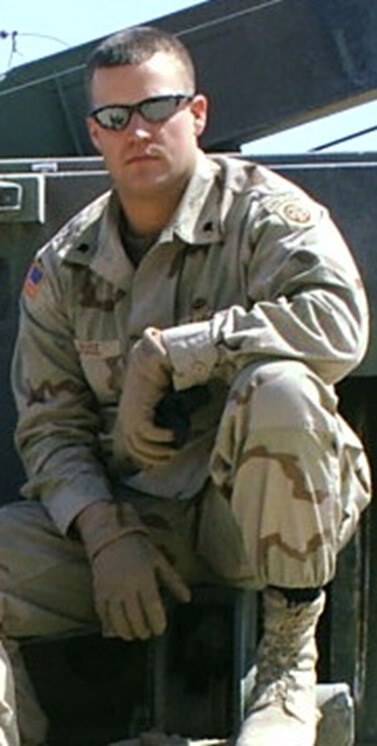 Chris while serving in Iraq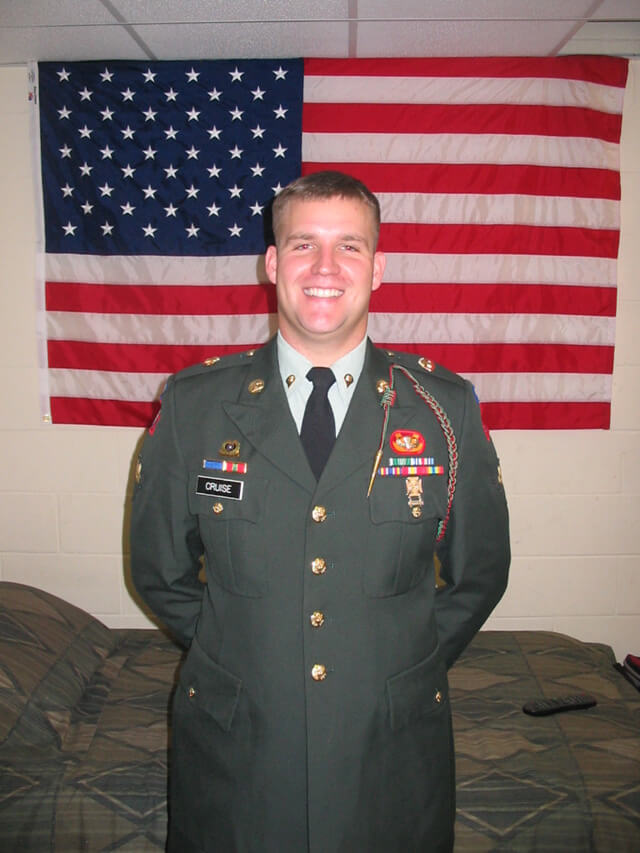 Chris in dress greens while in barracks room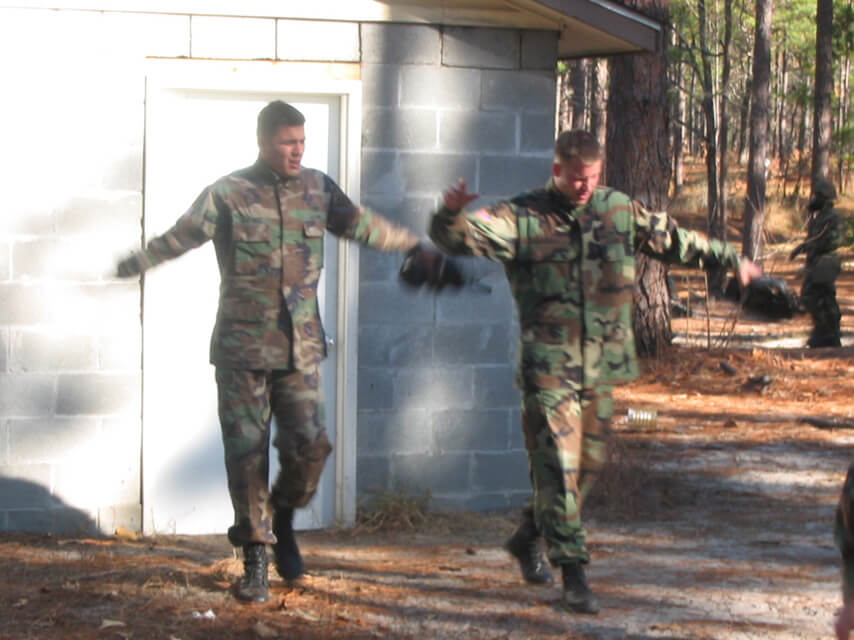 Chris exiting the gas chamber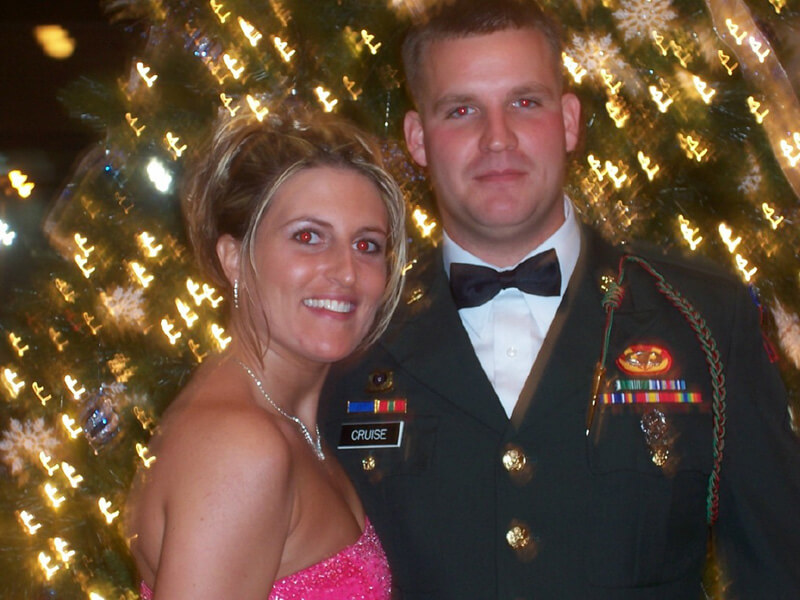 Chris and Amber at the Army Ball