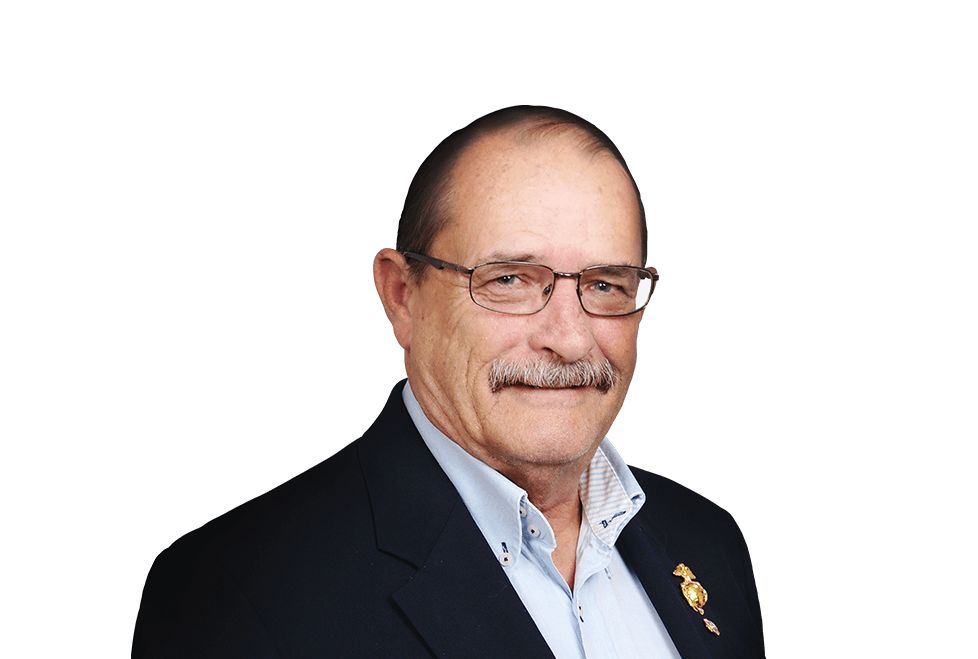 It was 1968. Terry Sharpe of Reidsville, North Carolina was just 17 years old when car trouble and a chance encounter found him riding alongside a Marine who had just returned from Vietnam. By the time he got home, Terry was determined to join up. His mother signed off on his enlistment papers, and when he turned 18 the following year, he was deployed with the First and Third Marines as an M60 machine gunner.

Though his service lasted only two years, Terry's military experience had a profound impact on his life. He is an active member of Veterans of Foreign Wars (VFW) and the American Legion, but it's what he's done six times since 2014 that sets him apart: Terry, at age 68, is The Walking Marine.

Every year, with the support of fellow veterans and a grassroots network, Terry makes the 300-mile walk from Summerville, North Carolina, to Washington D.C., raising awareness for a variety of veteran causes, including hunger, homelessness, and the tragic toll of PTSD. "What I'm doing is mainly bringing awareness to the fact that we're losing 22 veterans a day to suicide," Terry explains. "It's amazing how many people out there don't know this is happening." Each trip takes him a symbolic 22 days to complete and gets him to the nation's capital around Memorial Day.

"All I gotta do is walk, and they take care of me the rest of the way," Terry says of his support group, which includes his best friend and nominator, Ken Wilson, whose son also took his own life. "As a Marine, you know it is your duty not to leave a man behind. As a country, we are leaving many good men behind by not helping them with their struggles. We must do better."

To show your support for Terry's mission and find out how you can help, visit https://www.walkingmarine.com.
terry'S PHOTO GALLERY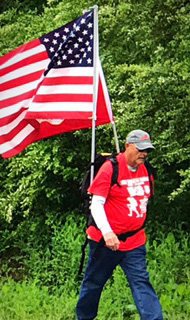 Terry on day one of his annual walk to Washington, DC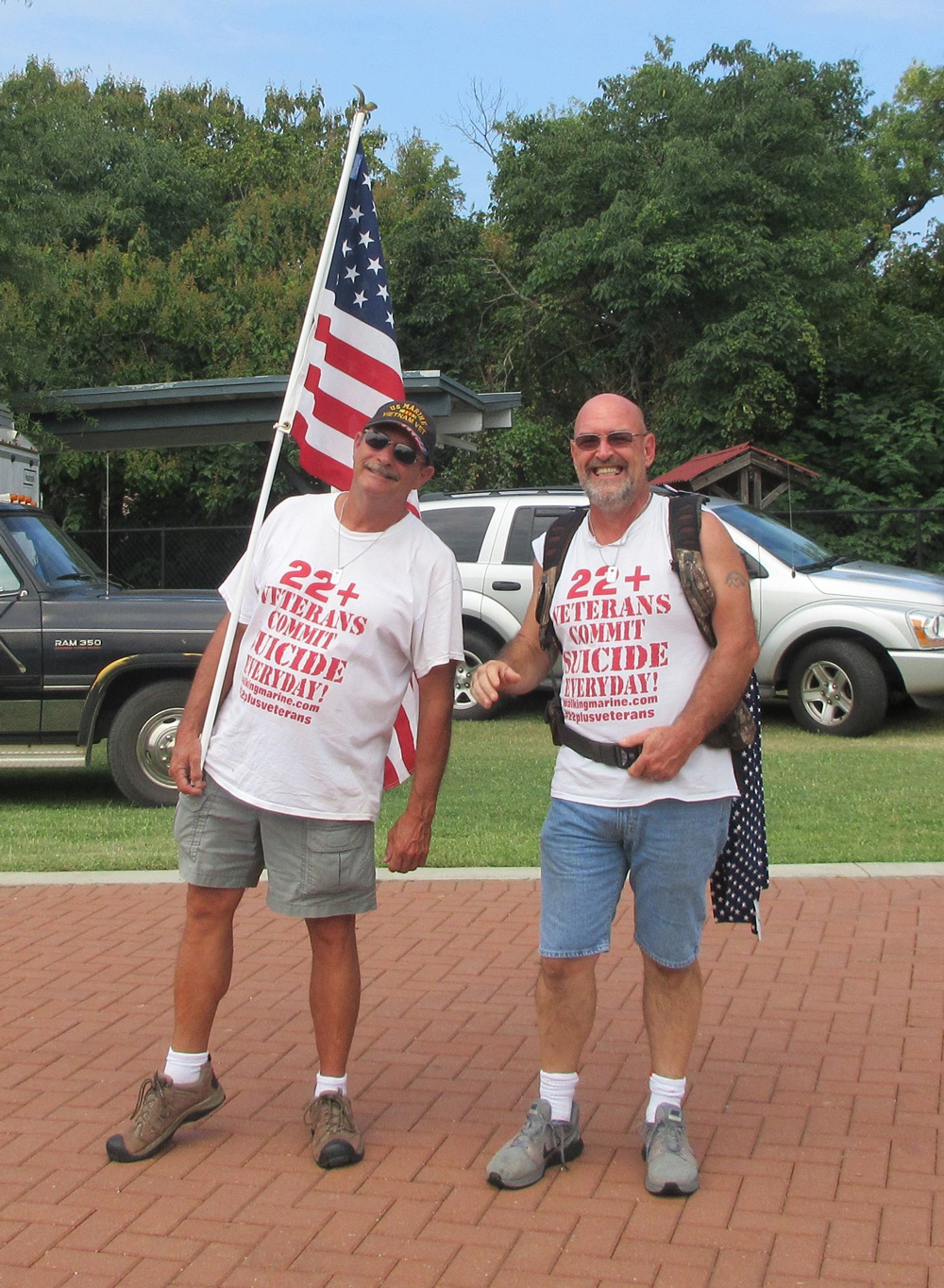 Terry with friend and supporter Ken Wilson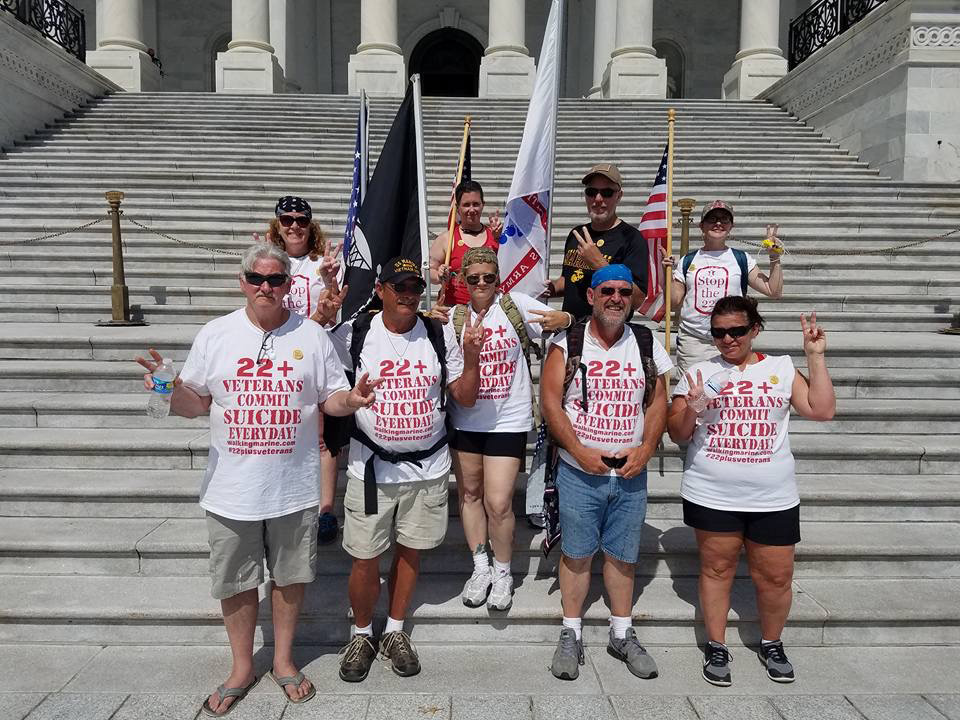 The Walking Marine crew posing in front of the capital building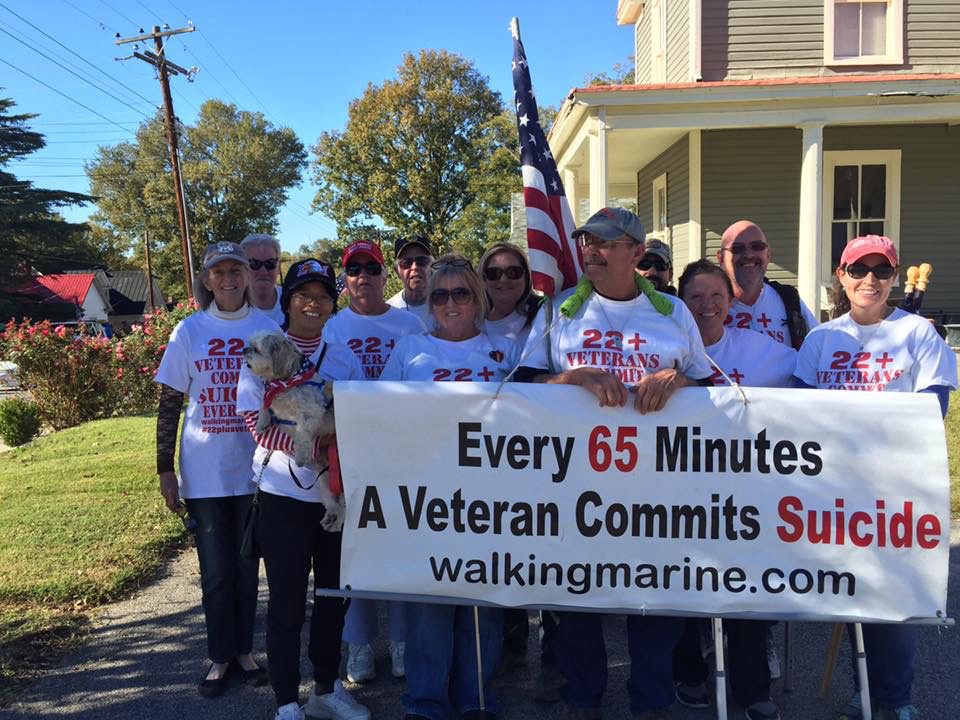 The Walking Marine crew in Danville, VA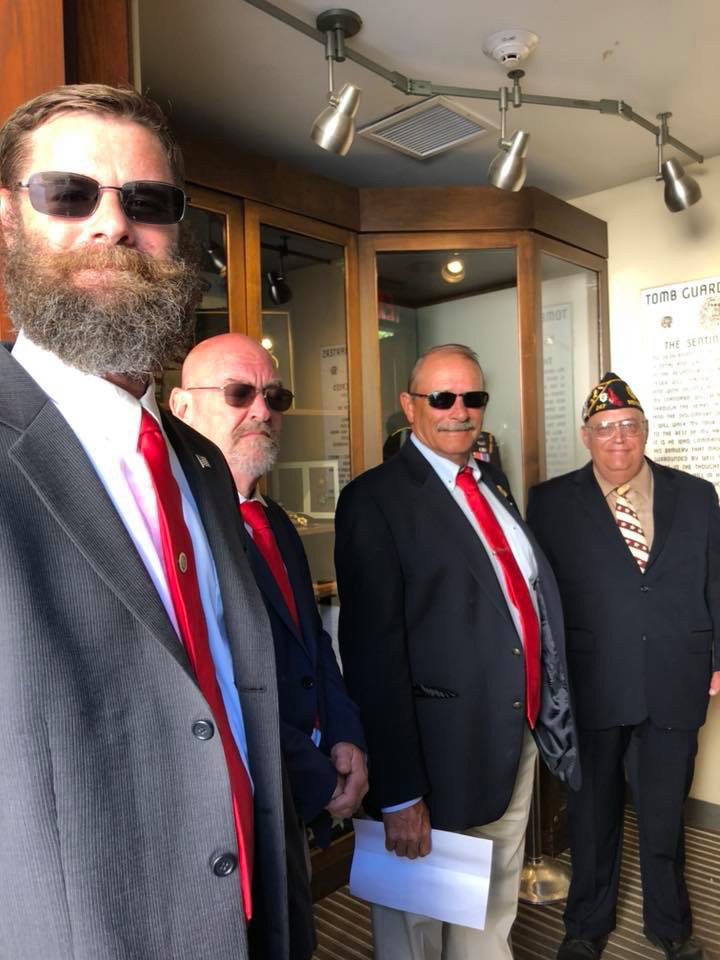 The wreath-laying crew in the tomb guard's barracks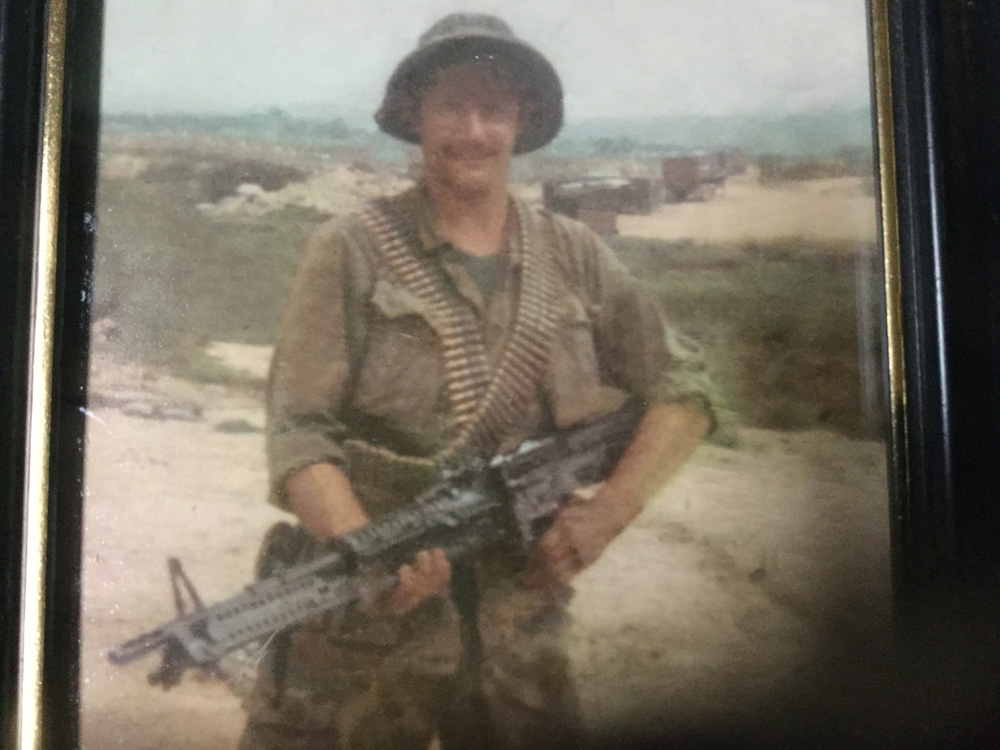 Terry in 1969 in An Hoa, Vietnam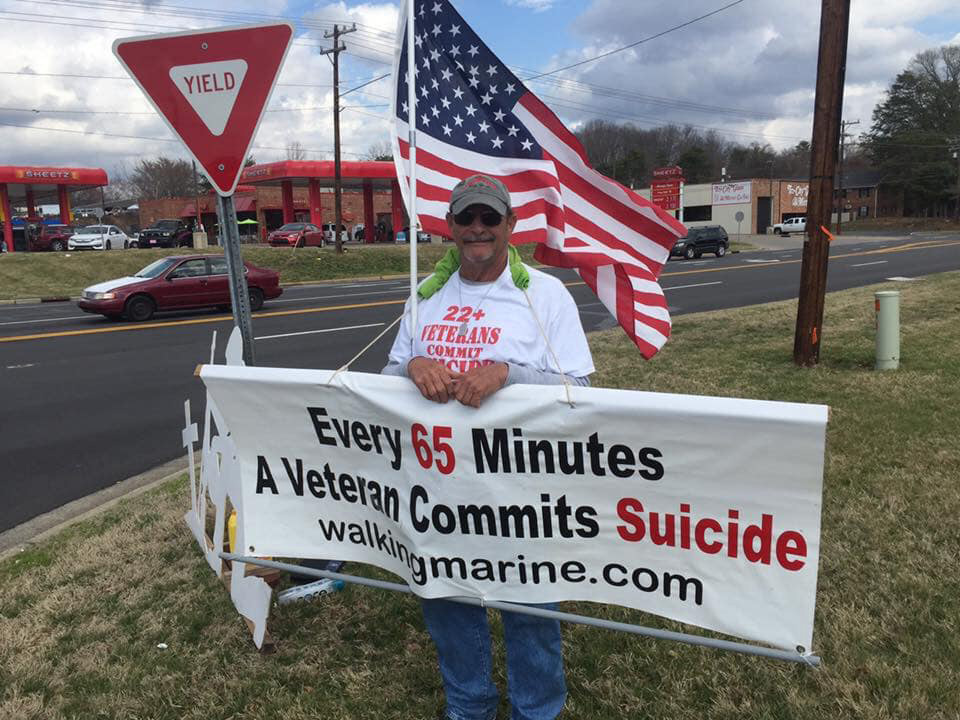 Terry doing his part to raise awareness of veteran suicide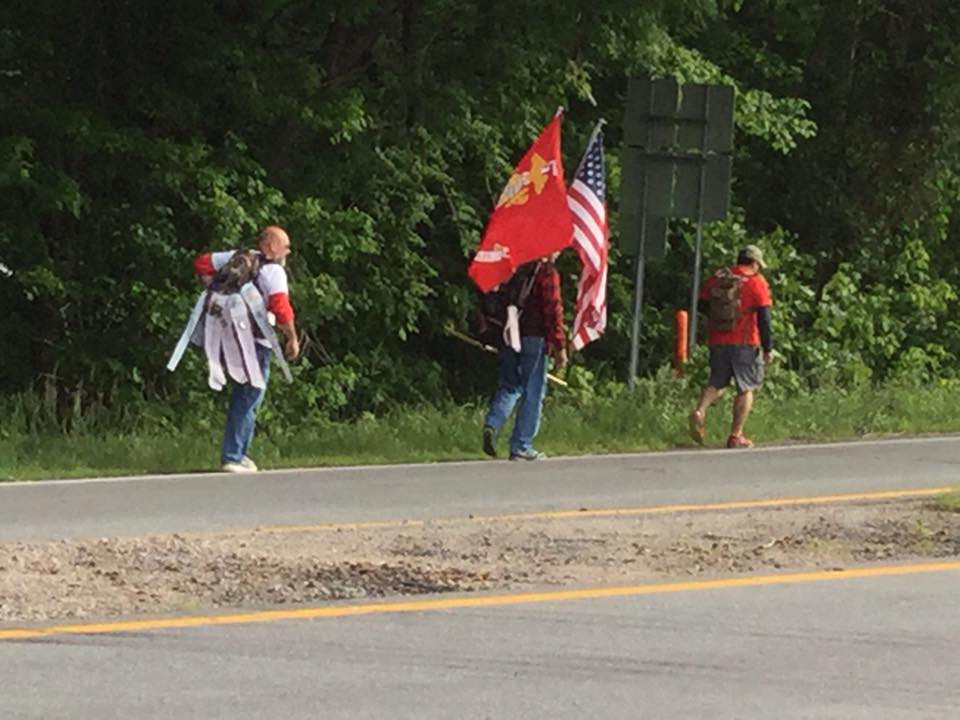 Terry on the long road to Washington, DC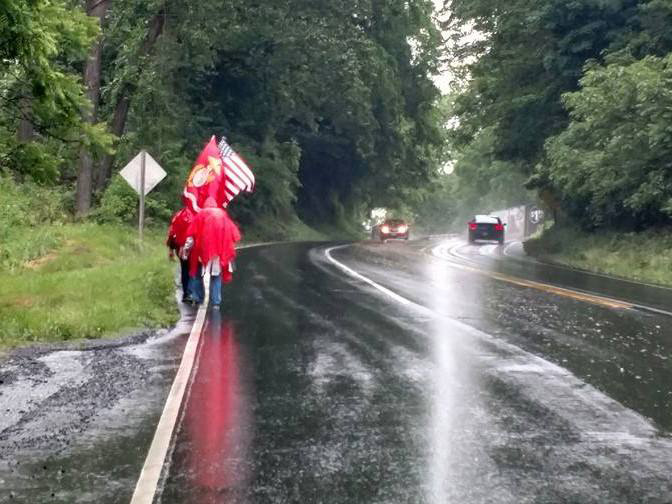 Terry's walk continues, rain or shine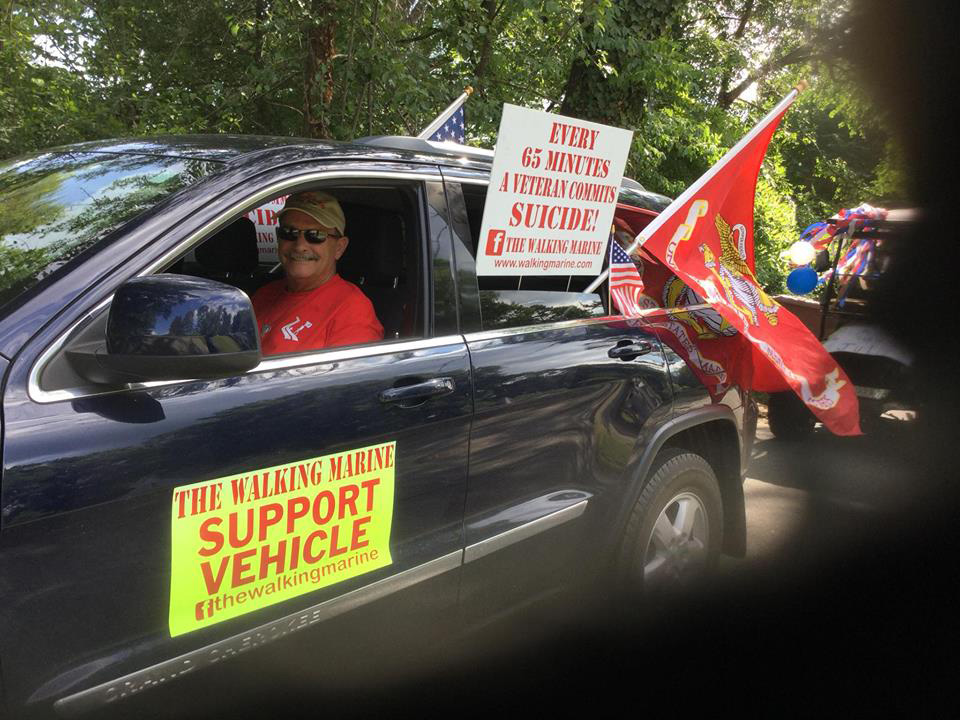 Terry raising awareness at a parade in Greensboro, NC