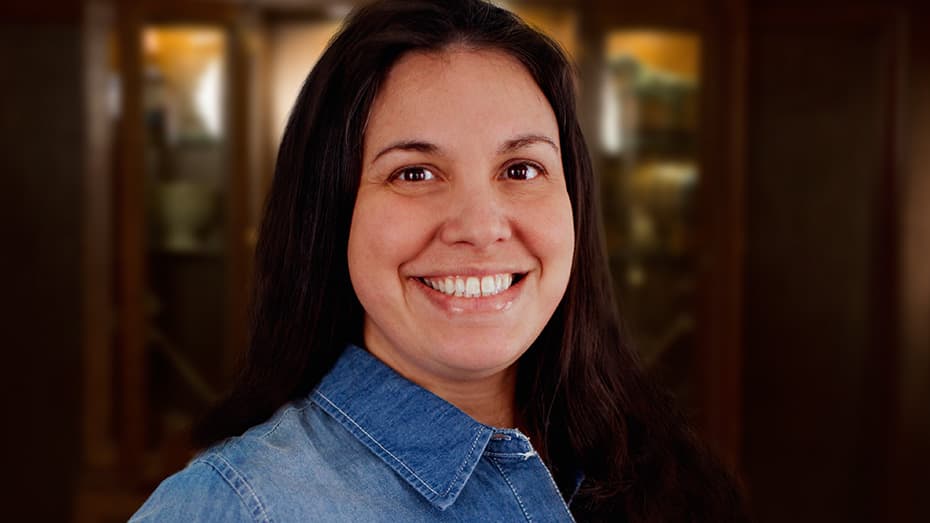 Theresa grew up in Shelby, Michigan, dreaming of seeing the world. Inspired by her cousin who built airstrips for the first Gulf War, she enlisted in the military while she was still in high school. Just three weeks after graduation she began basic training. She lived in England for 11 years and Japan for 5 years. She has visited over 32 countries, but she felt like she "was an American no matter where [she] was because it's about what's in your heart."

During her time in the Air Force, Theresa worked as a chaplain assistant. "I tell people I had a messy job in the Air Force because people's jobs are messy," she explained. "I had the privilege to be the one they trusted when they needed to be reminded of hope." Theresa planted trees in Montenegro, taught English in Japan, and served tea in England during her service. She traveled the world assisting in diplomacy and spreading the message that America is a nation committed to service and protection.

Now retired, Theresa continues her call to serve by volunteering for the Salvation Army, helping fellow veterans at her local VA, and volunteering at her children's school. She aims to pass on the most important lesson she learned in the military, "Put your best foot forward. Be excellent in everything you do."

Theresa'S PHOTO GALLERY